Apparently titktok has partnered with Audius whose token is AUDIO to handle music streaming for them.
This is pretty cool news as a blockchain based service will be the provider for a corporate business operator.
Audius runs on the ethereum blockchain using smart contracts to track ownership of the music.
Testing the Price Highs…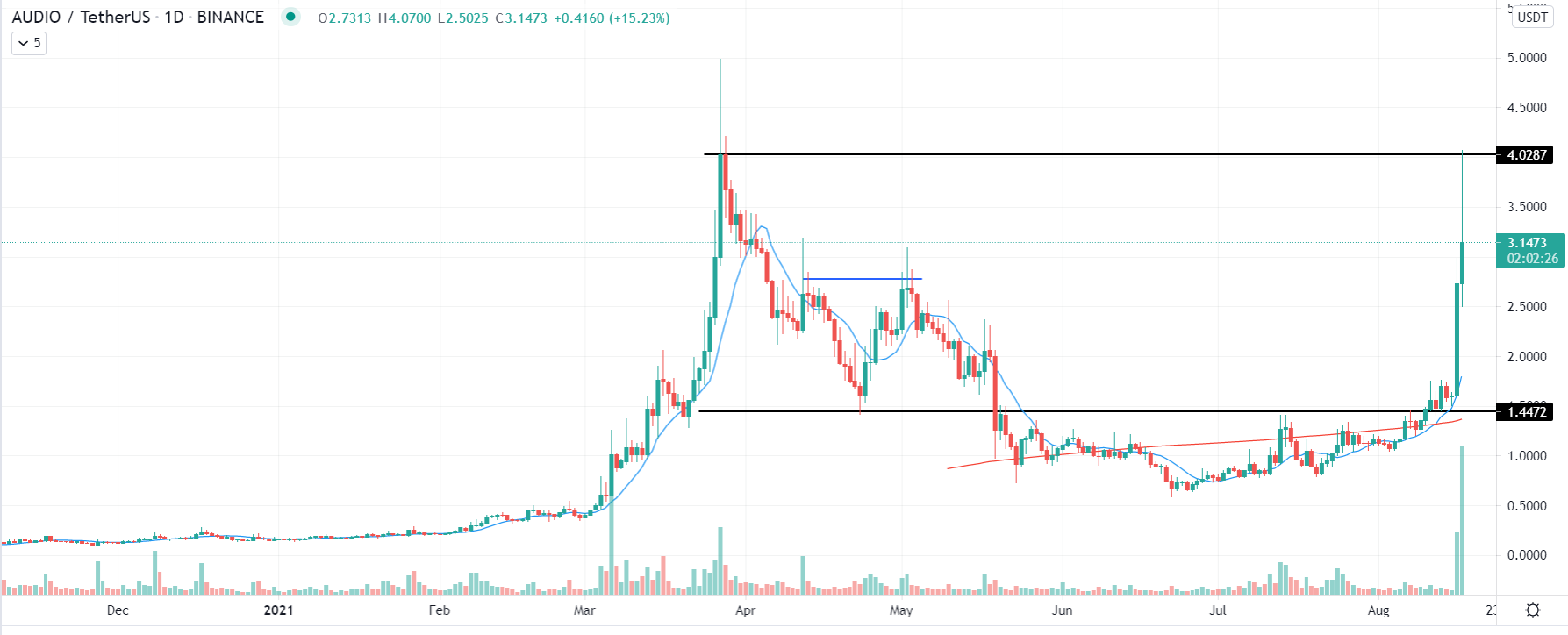 As you can see the price spiked up to the previous all time highs (on a closing basis) before selling off a bit.
It will be interesting to see if this moonshot is just getting started or is just a quick pump on the news.
Either way, that news seems to be a long-term win for this token. I guess it all depends how and if the token is part of the partnership business.