The price of bitcoin blasted through 20K yesterday and is in new found territory.
Before that, the main target was 20K, the all time high. Now that it has been reached what shall we target next?
I know there are people throwing out 100K, 250K, 400K and that is great. I hope we get there, but I want a more tangible target for the next year or so.
2017 Again? I hope not but makes for a good reference…..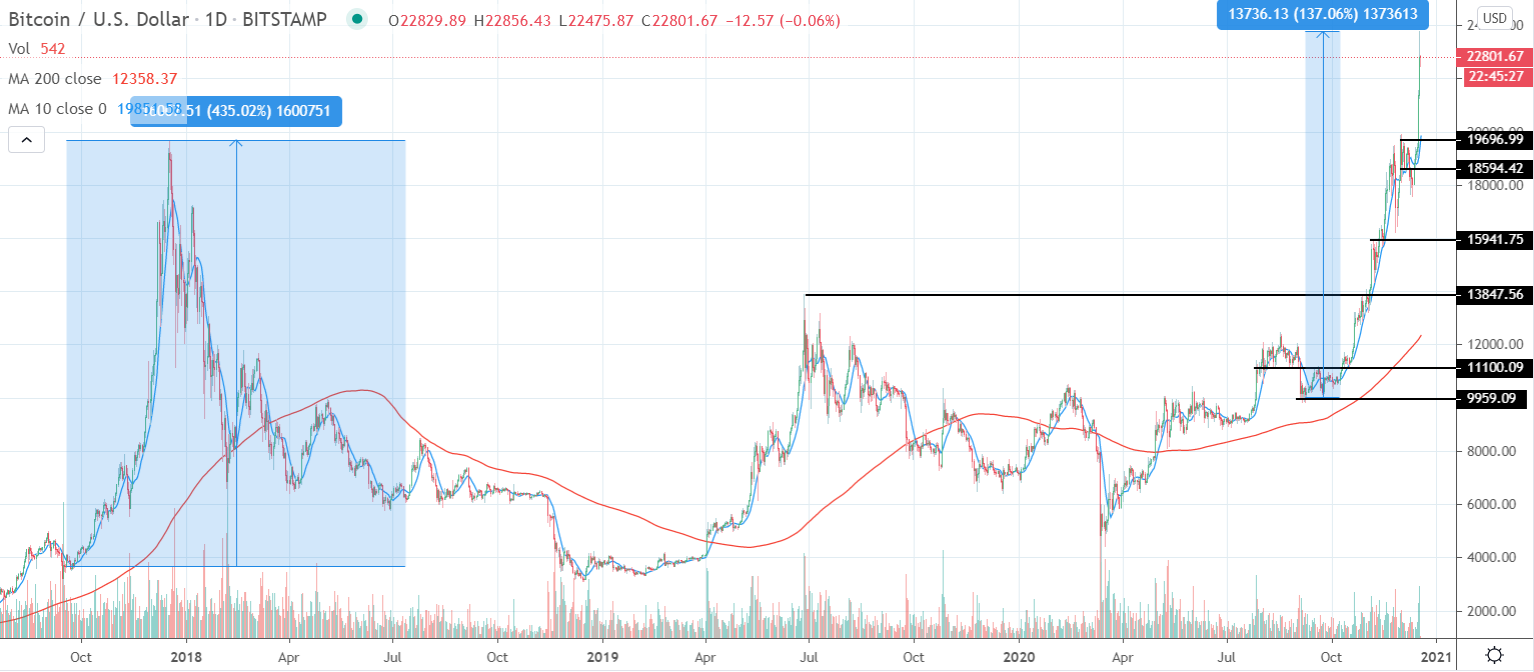 Bull Runs…
That last big bull market was the run-up in late 2017. That run was could for roughly 16,000 points and a 400+% increase in price.
So why not replicate that and see where it takes us.
Thus far the high of this move is 23,777, which makes for a 13,700 point move higher since it began (see the blue price bar). This equates to roughly a 140% move higher.
So with both metrics, this move is still smaller than the big bull run of late 2017.
In order to match we are looking at possibly another 2,000 point move nearly another 300% push higher. Now obviously there is a big difference between the two, with the first taking price to about 26,000 and the other taking price to above $50,000.
Things is, for comparison purposes a percentage move is the better metric. It always has been. With that said, I think my one year target has just become 50K.
We shall see how it all plays out. In the meantime, lets get a bull run in the alts!