After spending three months trading in between 1800 and 2900 Ethereum finally broke through the topside resistance.
Since then it has traded sideways a few days now, however within that time we saw a bunch of intraday taps on that 2900 level.
Breakout Confirmation???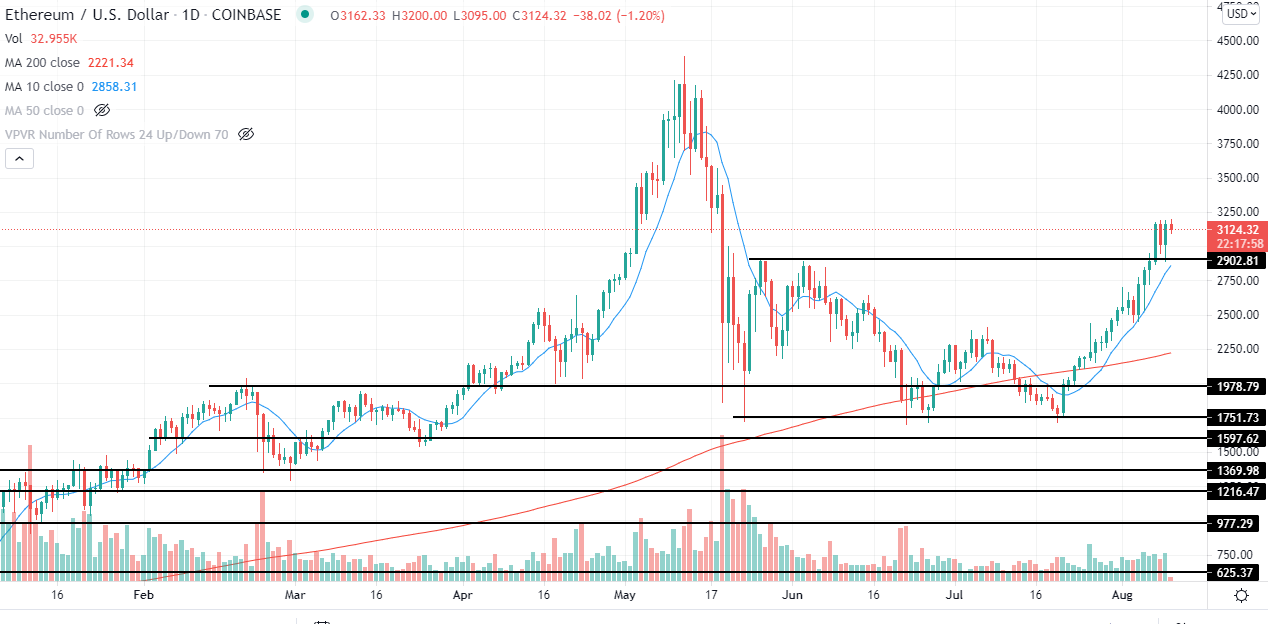 As we look at the chart above you can see the bottoming W pattern on ethereum before the latest run higher. The double button (two pivot point reversals) at the 1800 area support held in and the push to 2900 completed the W pattern.
This setup price to make a breakout attempt which occurred and now we watch to see if there is follow through.
Price got as high as 3150 before putting in a red candle lower which saw price test 2900 intraday on the next candle (yesterday's).
That is the first test to confirm the breakout and bodes well. Sideways consolidation above 2900 is welcomed.
Next price target on the upside is the all time highs, with some smaller price action at the 3400 area.