Most of you have already likely heard that Ethereum split into 2 chains due to a large amount of node operators not updating Geth nodes.
This is probably not being sweat much because once the nodes get their act together and update basically all will be well in the world again.
ETH Price Yawning in the meantime…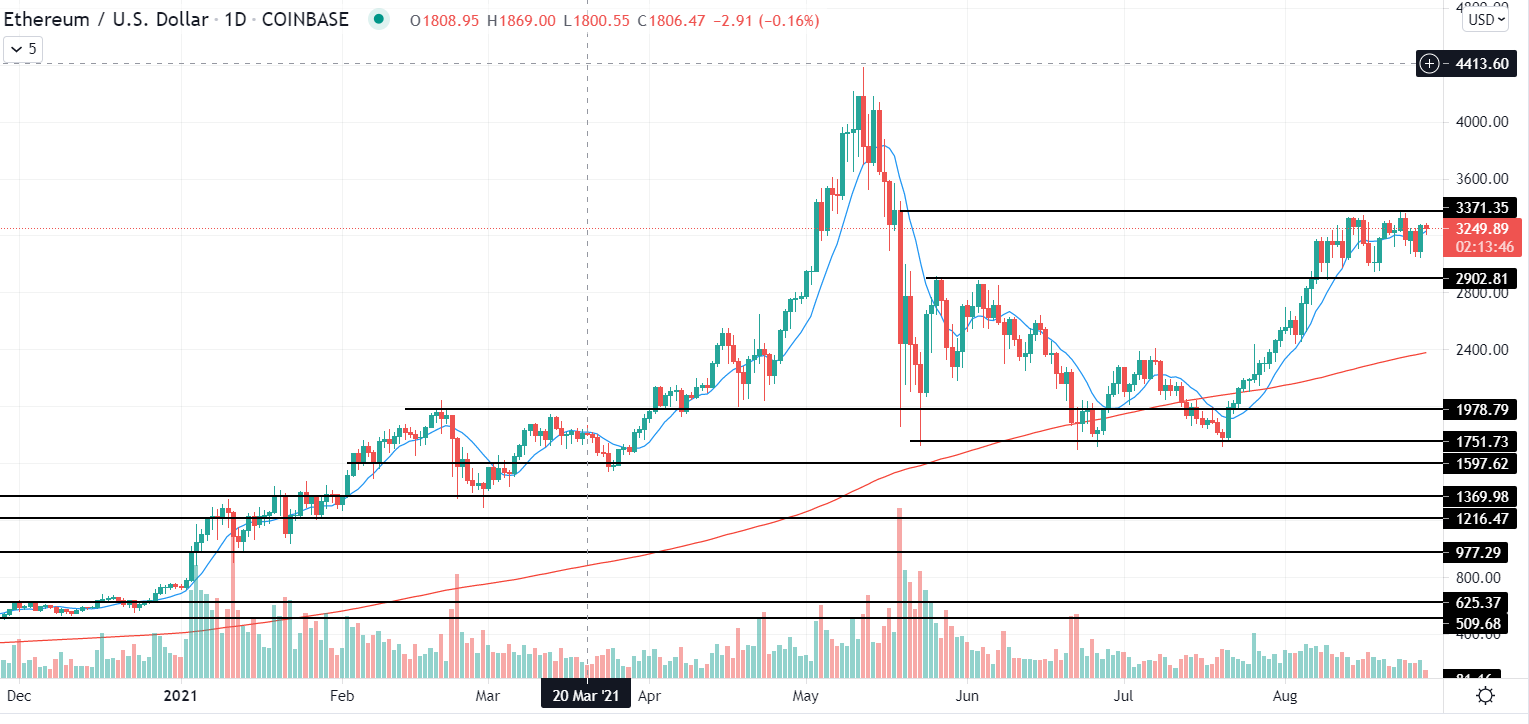 Looking at the daily chart you can see really nothing has changed in the last 24 hours. Price did not see a panic sell and we are still muddling around in the current range that was recently carved out with that 3,400 topside.
That is the level I am continuing to keep my eye on for any potential upside breakout.