Many people that are new to crypto find themselves searching for what exchange they can buy a coin on, especially ones that are not listed on coinbase (here's looking at you U.S. investors).
The beauty is it's a simple problem to workout.
Cue CoinmarketCap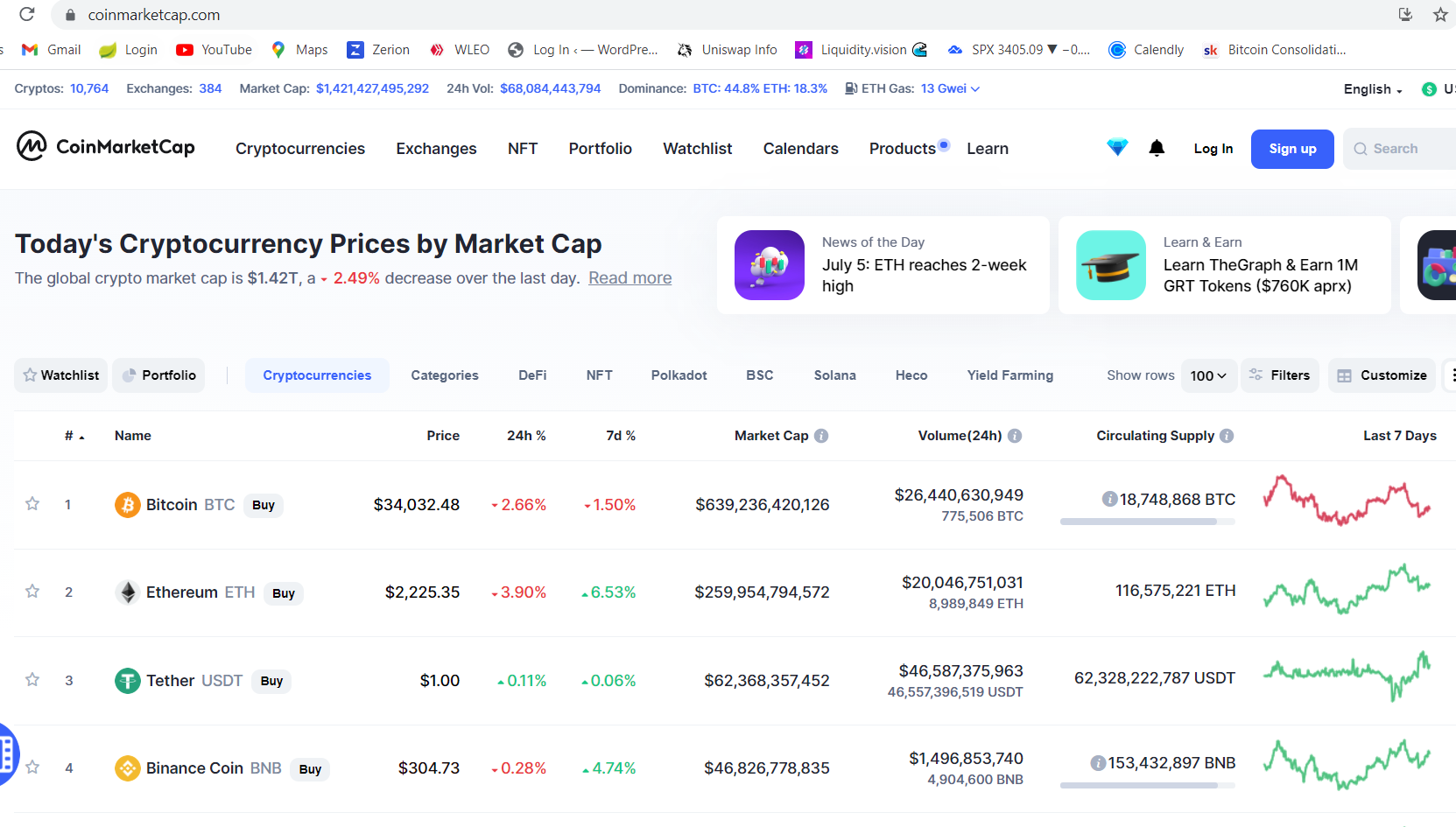 Above you will see the coinmarketcap home page. On this page you will see a vast majority of the coins out there.
They are ranked by market cap, thus bitcoin is listed first and then so on and so forth.
However, what we want to see is what exchanges the coins is listed on.
Step 2: Click on your desired coin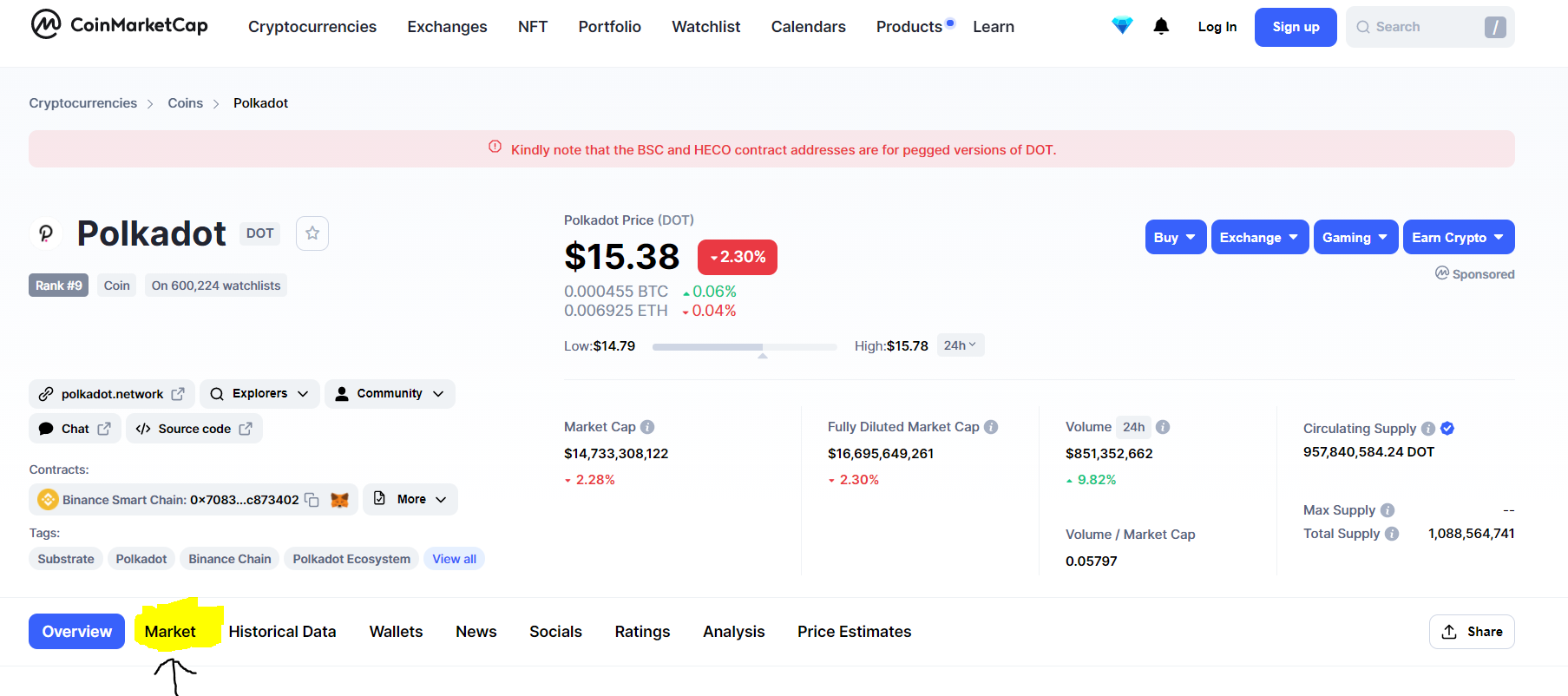 In this example, I had scrolled down a bit and picked Polkadot (DOT). After clicking on the coin you get the above page.
As you can see it lists info about the coins, but what we want is to hit the tab I have highlighted.
Step 3: Click the market tab

As you can see, the list of where the coin trades and the coins it trades against shows on this page.
In this example we can see that polkadot trades against USDT (tether stable coin) on several different exchanges as well as trading against USD on many others.
Simple scroll down until you find the pairing and exchange desired.
Conclusion
That is all there really is too it.  A simple way to look up where a crypto coin trades.
If you are new to crypto and want to learn more tips and tricks check out the ScaredyCatGuide Cryptocurrency Beginner Class