You've likely already seen a post or a crypto headline somewhere mentioning that bitcoin is below 30K today (and at the time of this writing).
However, that is really not what I have my eye on. Bitcoin poked below 30K a few times now on an intraday basis.
Closing price is what I have my eye on, and it is a price a little further down than 30K
A Close Below The Wicks….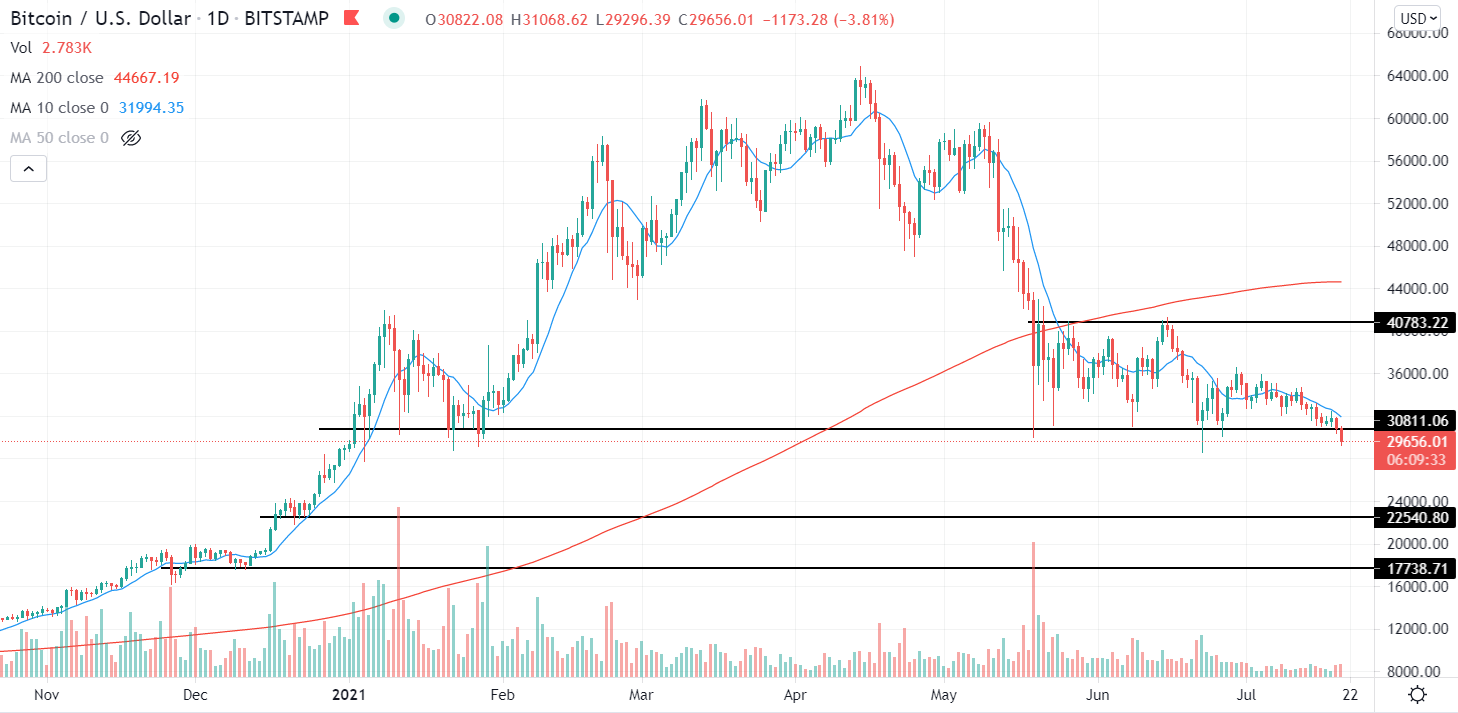 Looking at the chart above you can see the trendline at 30K that is being breached once again. It has happened several times only to see price rally before the close of the candle.
As I write this there remains about 5 hours till this daily candle closes so anything can happen.
More importantly though, is if price continues to push lower and close below 28,000.
That is roughly the level where all of those intraday spikes got down too, give or take a few hundred points.
28K or lower…
This would be bearish in my point of few and mark the 23K level support as the next downside target and path to least resistance.
As for the upside, price needs to close above 30K to stay in the range it has been in for the past two months.
Right now we are just waiting to see what happens the next 48 hours in my opinion. I will be looking to buy at 23K if we do get a break down and the again at 18K if we can a big sell off.
Those will be long-term buy and holds for me and does not constitute financial advice.
If you are still learning the basics of crypto or want to learn the fundamentals of reading charts check out the education page and our crypto offerings: Crypto Beginner Class and Intro to Crypto Trading.