Ethereum was showing relative strength relative to the other alts as it mainly traded sideways after the little post sell off bounce from a month back.
However, that has changed over the last few days and price is now near the key support level that was tested on the prior sell off.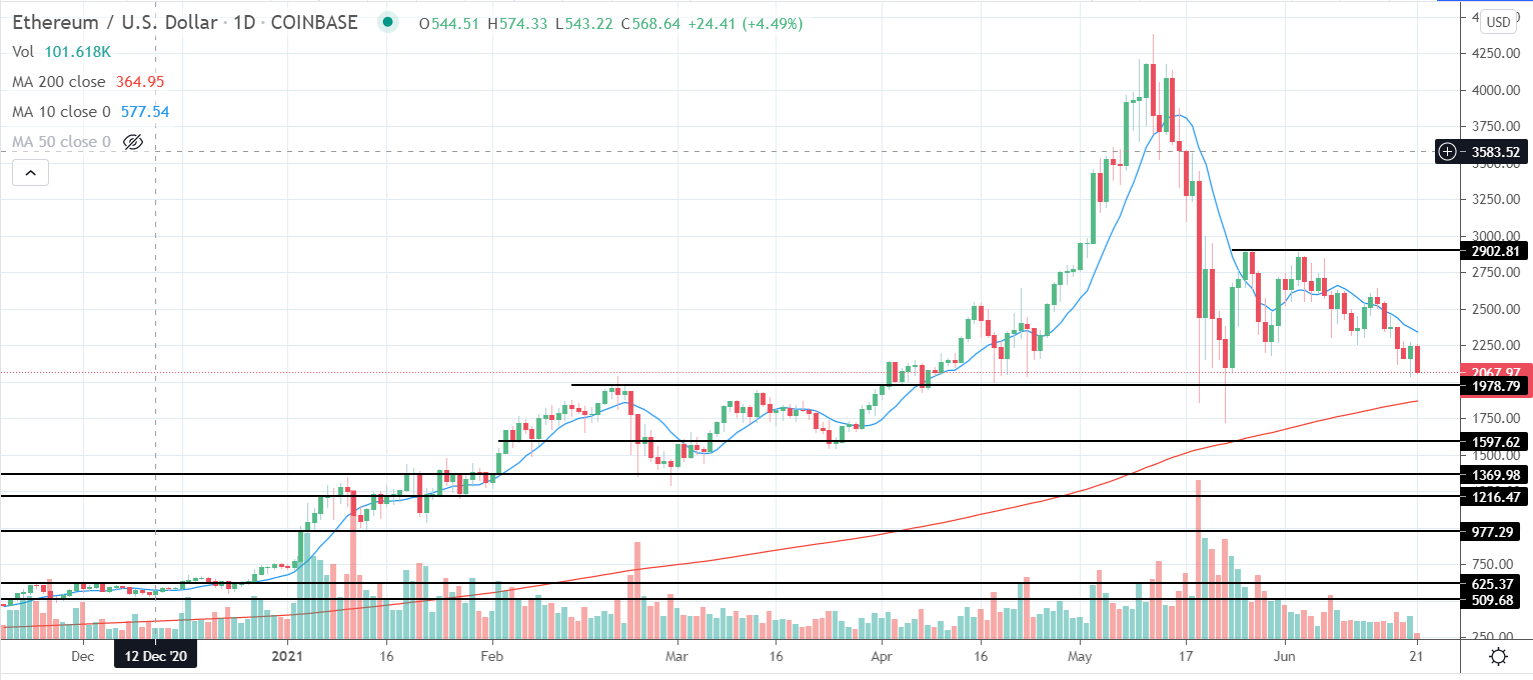 Third time a charm?
After testing and confirming the 1980 area support back in April price peaked above 4K before the sell off commenced at which point we can see on the chart ethereum tested the level twice with hard bounces (even intraday) off the levels.
As price is less than 100 points away from this level now, one has to wonder will we see it hold again?
If it does break then downside to 1600 is on the table. Otherwise, a hold and bounce off of 1980 again keeps price in the current range with upside to the 2900 area resistance.