Bitcoin has led the charge higher, per the usual for this bull market thus far.
So that always leaves us to wonder when the alts will follow. The largest alt being ETH is always of note to watch.
ETH and 2K….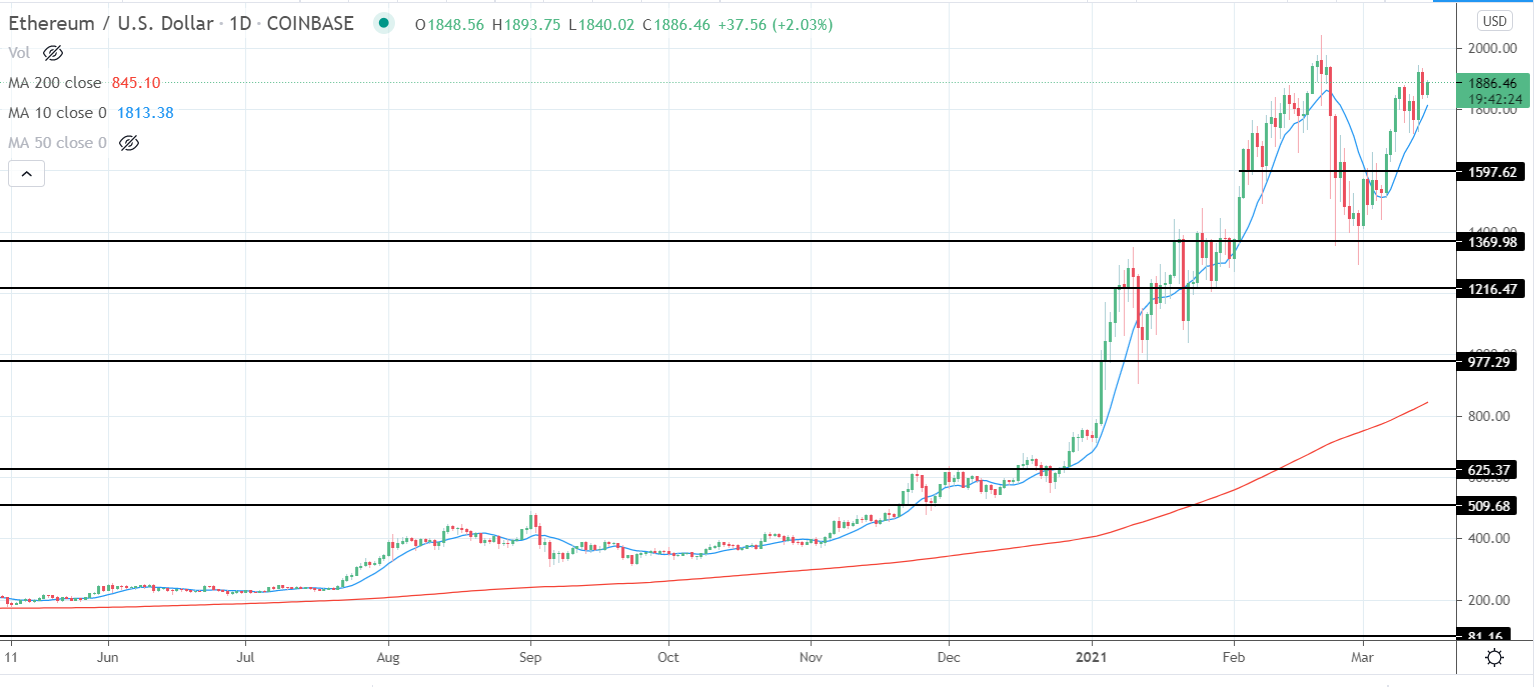 So after a real brief visit to 2K on the price of ETH we have seen a rebound after the crash down into the 1300s.
The rebound rally has been rather orderly, touch on the 10 day moving average on the way up each time price paused to consolidate.
That is constructive price action for a continued push higher and at the point the next upside target is the all time high.
That top is really 1,960 based on an opening and closing basis. Thus a close above that, but ideally above 2K would mark new territory.
From there the intraday all time high can be knocked out and fresh prices above attained.