It's amazing how social media has become a thread intertwined with everyday life and this holds true when people look for a place to live as well.
Facebook Market Place for Rentals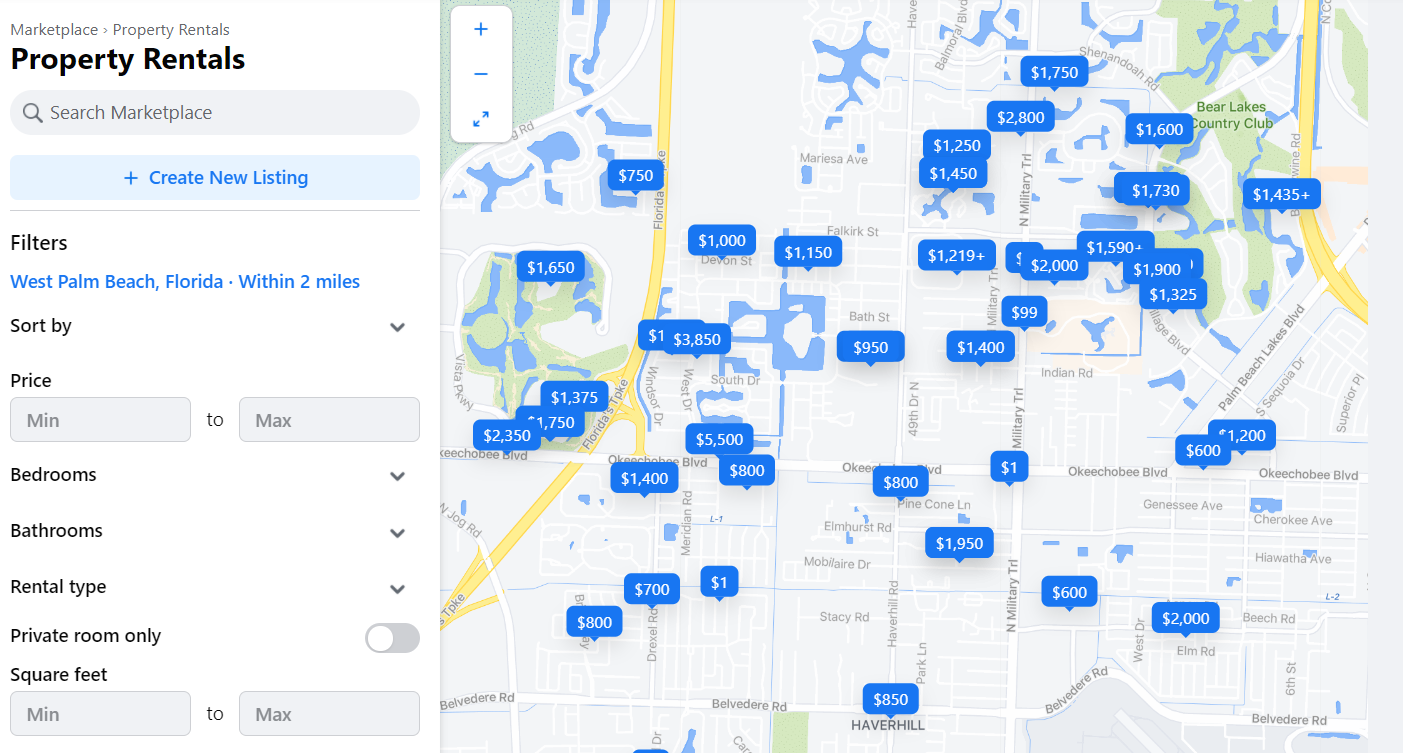 Most people think of Zillow or the MLS when it comes to getting a rental property listed, but the reality is facebook marketplace is just as active if not even more.
In my opinion, if you are not doing this, you are putting your rental listing at a disadvantage. People are already on facebook everyday as is, thus you are putting the listing where eyeballs already exist. Marketplace has become more and more prevalent in recent years and every rental listing I have had in the past year got five times more inquiries on facebook compared to MLS or listing it on Zillow.
You still need to be smart about it though. When I list a property on marketplace I change my personal profile setting to private.
When someone contacts me through messenger asking about the unit they get a standard response that I copy paste. It lists a few items that qualify them and provides showing instructions if applicable.
Best part is it is free to list. Well, atleast it has been wherever I have done it.